Ayurvie
Sri Lanka
Derived from combining the two words 'Ayush'(life) and 'veda'(knowledge) from the ancient Sanskrit language, 'Ayurveda' is a system of traditional medicine indigenous to South Asia.
Even within the South Asian region 'Ayurveda' is often synonymised with Sri Lanka as the country has long been endorsed to have the expertise and the resources for this practice strongly backed by an absolute safe environment, splendid quality of services at unmatchable prices. As you see in our part of this world, this wonderous 3000-year-old medical system is not only considered as a mere practice, but rather a way of life!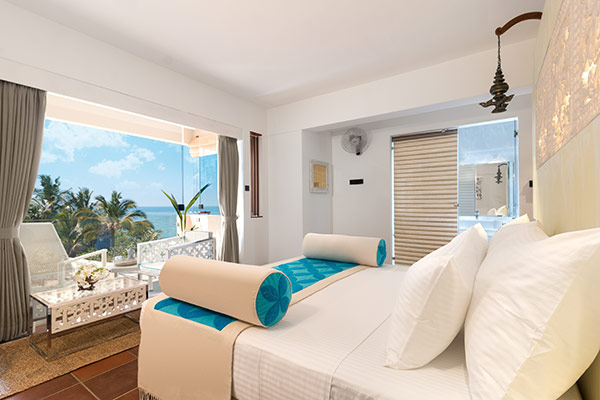 'Ayurvie', is an utopia of rejuvenation, architected with modern yet ecofriendly notion, patronising the authentic essence of Sri Lankan traditions. This boutique retreat is the first hotel of the Theme Resorts chain which is completely dedicated towards wellness and Ayurveda and is purpose built to offer its clients a genuine experience that revitalizes their mind, body and soul. Nestled in the cozy beaches of Weligama, with outstanding panoramic views of the Indian Ocean, Ayurvie is also among the handful of wellness resorts in the country with direct beach access as well. A highly trained multilingual staff cadre combined with a highly personalized service offering also puts Ayurvie Weligama at the epicenter of all Wellness resorts in the country.
Escape from a stressful life and venture into a quest to discover your inner peace with Ayurvie Weligama.