Vichy Celestins Spa Hotel
Casablanca
Ideally situated in Bouznika, between Casablanca and Rabat, and only 45 minutes from Casablanca's International Airport, the VICHY CÉLESTINS SPA HÔTEL, Casablanca - Morocco offers both wellbeing and golf to the aficionados of Morocco.
The Vichy Spa is the biggest wellbeing center of Northern Africa and is managed by the famous French Vichy Wellness brand, where treatments are based mainly on Thalassotherapy. For those wishing a more active holiday, the Resort is attached to a new 18 hole golf course with a buzzy club house where guests can have their meals. The hotel opened end of 2018 and has a very trendy 5* 'south beach Miami' feel, with an art deco design and a cuisine which blends gastronomie and freshness.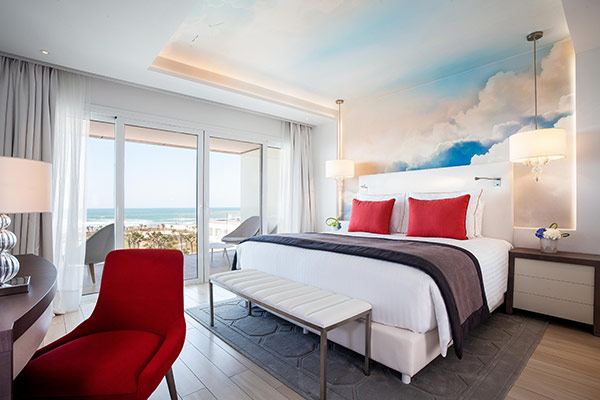 One can mix wellness and golf with a few visits to the historical cities and villages in the vicinity, not to mention the wineries in the region which are known to produce the best of Moroccan wines. Being on the coast, the region benefits from moderate temperatures year round which makes the Vichy Celestins an all year round option.
www.vichycelestinscasablanca.com